This summer one of my projects was to upgrade the LCD panel in my Thinkpad T420. I had bought my refurbished T420 from Newegg earlier this year with an SSD and 16GB ram upgrade; I thought I'd ordered the HD+ display (which has a max resolution of 1600x900 and is brighter), but when it arrived I was disappointed to find it had the base 1366x768 HD display.
Luckily, Thinkpads are extremely upgradeable, which is a main reason I bought one. I ended up having a lot of fun upgrading to the HD+ display myself.
My initial research led me to ThinkWiki, which has all the information you need to track down the right parts.
To upgrade your display, you will need an HD+ LCD Cable ($10 or less) and the new HD+ panel (around $50). I ordered mine from eBay from the following sellers (pay close attention to the model numbers and that the components are the HD+ versions):
Lenovo ThinkPad T420 LCD Display Screen Video Cable HD+ 04W1618/laptop-masters
14.0" 93P5684 LED Screen for LENOVO 93P5692 93P5685 LCD LAPTOP B140RW02 V.1/browngranite
While ThinkWiki has a basic list of instructions for the parts of the T420 which must be removed to get to the screen, you'll never figured it out without the manual, which provides detailed instructions, diagrams and parts list.
The full list of components which you must remove (in order) to replace the LCD panel is on page 127. I've included some pictures from my upgrade for some of the trickier steps:
By following the instructions in the manual (starting by removing the battery pack and moving forward) I was able to install the new HD+ panel in my T420 fairly easily.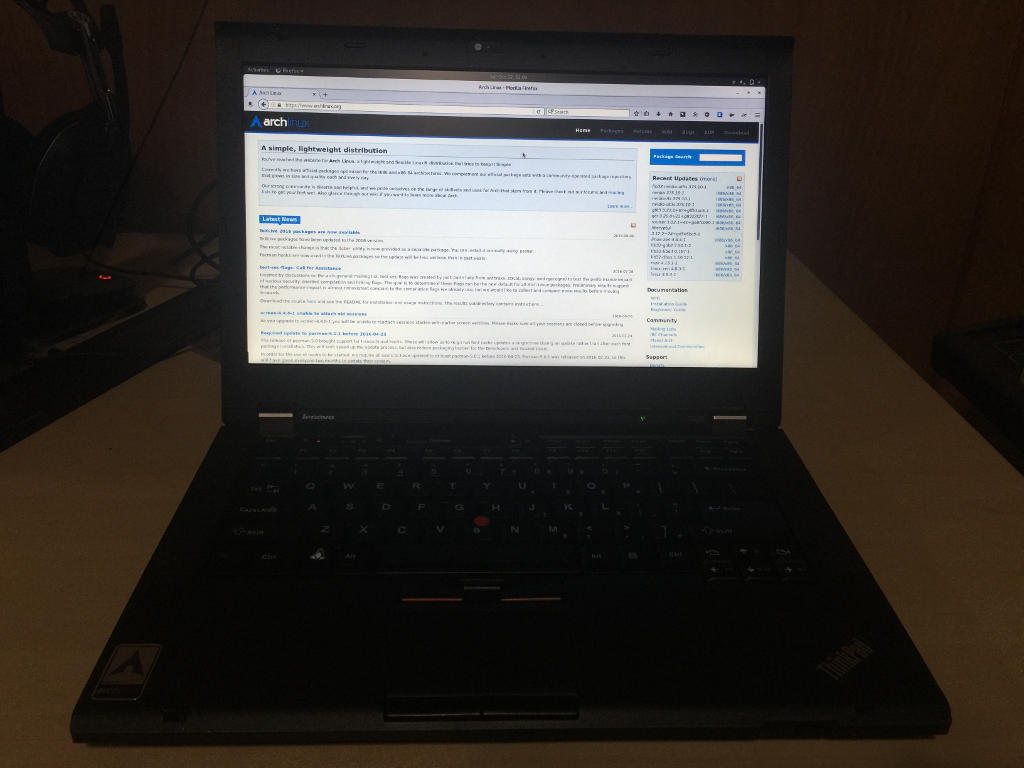 Happy modding!